San Diego Junior Theatre's 68th Season

Our Wonderous Journey begins!
»Download Brochure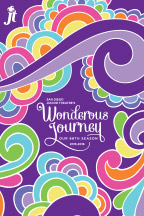 What better way to fly into our 68th Season than with charming Mary Poppins and her talking umbrella? From there, we set out to find another popular little girl as she falls down a rabbit hole!
Around the bend, we come upon two seven-year old girls that conjure up a lot of fun and mischief. But just as things start to look easy, we turn around to find a young boy who is having the worst day of his life!
Remember the wooden puppet, who wants to be a real boy, with the growing nose? His story is told through a group of Italian construction workers. And then, we travel with a fine china rabbit through four decades of his remarkable life.
If that's not enough, our next encounter is with a traveling salesman and Music Man, who wakes up a sleepy town with his scheming enthusiasm. We'll snuggle up to watch a small stuffed rabbit bidding good night to everything in the room… only no one is ready for sleep just yet.
Our last steps go to the darker and more mysterious streets of long-ago London, with an eerie barber and his neighbor lady who sells peculiar meat pies. You will find this otherworldly adventure just as exciting and extraordinary as all of those that preceded it!
» Download Poster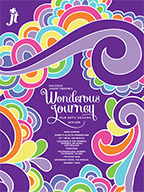 In our 68th year, San Diego Junior Theatre is honored to present a show season that promises enchantment, imagination and wholehearted joy to audiences of all ages. You will be hard-pressed to choose just a few of our productions, so we encourage you to experience all of them. Our performers and production team members – ages 8 to 18 – are continually learning to bring out the best of themselves in new and creative ways. When you, our audience members, join us in the theater, together we contribute collaboratively to a brighter light… a light that touches our hearts and enhances our souls.
It is an honor to welcome you to our wonderful 68th Season!
Rayme Sciaroni
Artistic Director,
San Diego Junior Theatre
Our 2015/2016 Season
---
Past Shows