Audition Notices
CHECK THIS PAGE FOR UPCOMING PRODUCTION AUDITIONS AND PRE-AUDITION MEETINGS
To learn more about auditioning for Junior Theatre, check out our Audition Guide. Prefer to work backstage? Find out how to join one of our production's Tech Crews.
PRE-AUDITION MEETINGS
Pre-Audition Meetings are an opportunity to learn about an upcoming production as well as the basics the of how a production runs at Junior Theatre. At this meeting, JT Staff is joined by members of the Production Team to talk about their vision for the show, and what they are looking for in prospective cast members. This is a great opportunity to ask any questions you might have about the production or the audition process.
Please make sure to arrive prior to the meeting start time, so you can sign in, pick up paperwork and find a seat before the meeting starts!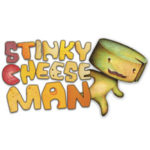 Pre-Audition Meeting
The Stinky Cheese Man
and Other Fairly Stupid Tales
AND
Head Over Heels
Tuesday April 12h from 5-6p
Room 207 of the Casa del Prado Classroom Building
Special Guests:
Missed the meeting? Download the Pre-Audition Notes!
AUDITION NOTICE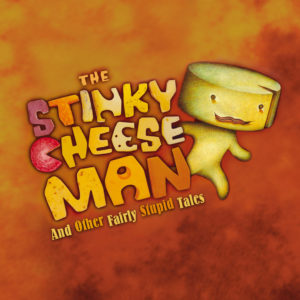 The Stinky Cheese Man and Other Fairly Stupid Tales
Director: Hunter Brown
AUDITION NOTICE

Head Over Heels
Director: Blake McCarty
COVID-19 SAFETY GUIDELINES AND POLICIES FOR PRODUCTION:
–Junior Theatre reserves the right to change any of the above policy to reflect the current recommendations of the CDC and health organizations.–
STUDENTS:
Students are required to wear masks at all times while on campus with the exception of designated breaks, certain rehearsals, and onstage performances. They will also be expected to maintain social distancing and sanitizing standards as laid out by Junior Theatre.
Students age twelve (12) and older will be required to provide proof of vaccination prior to attending first rehearsal.
All students, regardless of age or vaccination status, will be required to presents proof of negative COVID-19 test taken within 72 hours of the start of the first rehearsal on. 
Additional testing will also be required on a weekly basis due by the start of each week's first rehearsal, and following each weekend of performances.
PARENTS:
Any parent or adult volunteers who will be present in the building with students will also be required to present proof of vaccination or proof of negative COVID-19 test taken within 72 hours of volunteer time slot or in person event.