San Diego Junior Theatre Tuition Assistance
TUITION ASSISTANCE
San Diego Junior Theatre is pleased to offer full or partial funding to families who would otherwise be unable to participate in our educational programs. Tuition Assistance can be granted to a family for up to two consecutive sessions (except summer camp). Separate applications must be submitted for each session.
Application deadlines apply, and should be confirmed before submitting an application by calling the Administration Office at (619) 239-1311. Because Junior Theatre receives a high demand for assistance each session, it is each applicant's responsibility to submit complete application forms and all requested documents before each deadline.
Applications are considered on a first-come, first-served basis. Applicants are informed of their eligibility one week prior to the first class or camp.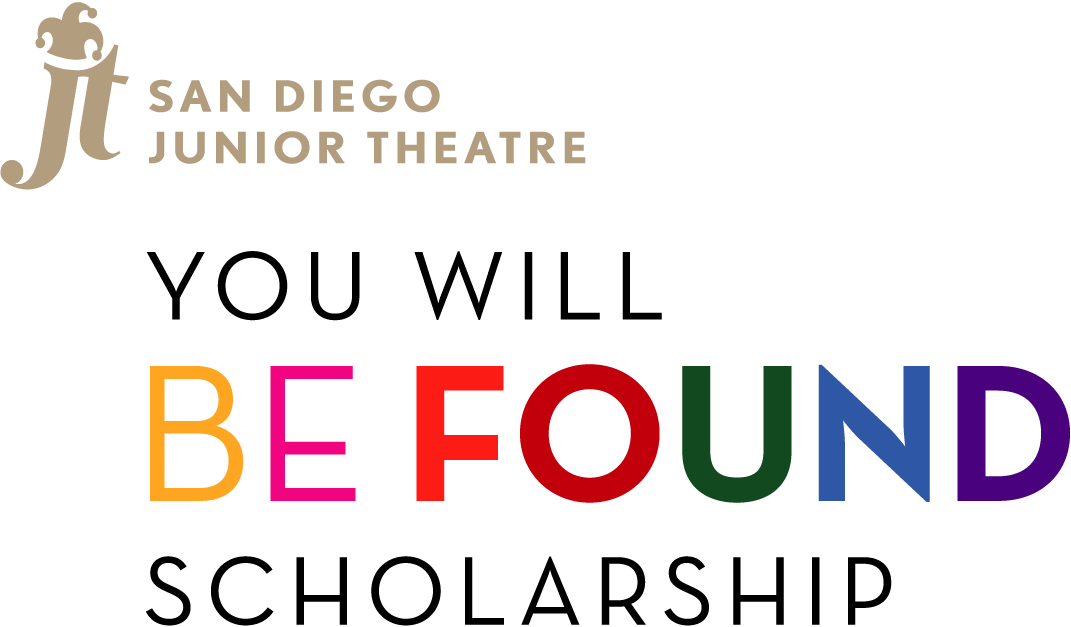 YOU WILL BE FOUND SCHOLARSHIP
The You Will Be Found Scholarship (formerly the Christian Rowley Scholarship) is designed to further promote diversity and inclusion at Junior Theatre. Each year, up to four students, between the ages of 8-17, will receive a one-year-long scholarship that covers one Junior Theatre class or camp per session (total of four) and all production fees.
The ideal scholarship candidate will be new, or have limited access to Junior Theatre and possess the following qualities:
• Inspired by some aspect of theatre
• Looking for a place to belong
• Has something unique (not necessarily theatre-related) to bring to the Junior Theatre community
Submissions for 2023 will open September 12 and the deadline to apply will be March 1, 2023. The scholarships for 2023 will be awarded on the opening night of Junior Theatre's spring production of Matilda The Musical, on April 28, 2023. Full details on the application process as well as the application form, will be available here on September 12.
Made possible by generous grants from


DONATE
Junior Theatre is able to offer the Tuition Assistance Program thanks to our audiences, participating families, and community foundations. If you would like to designate a donation to this program, click the link below.
For more information, please call the Administrative Office.
619-239-1311