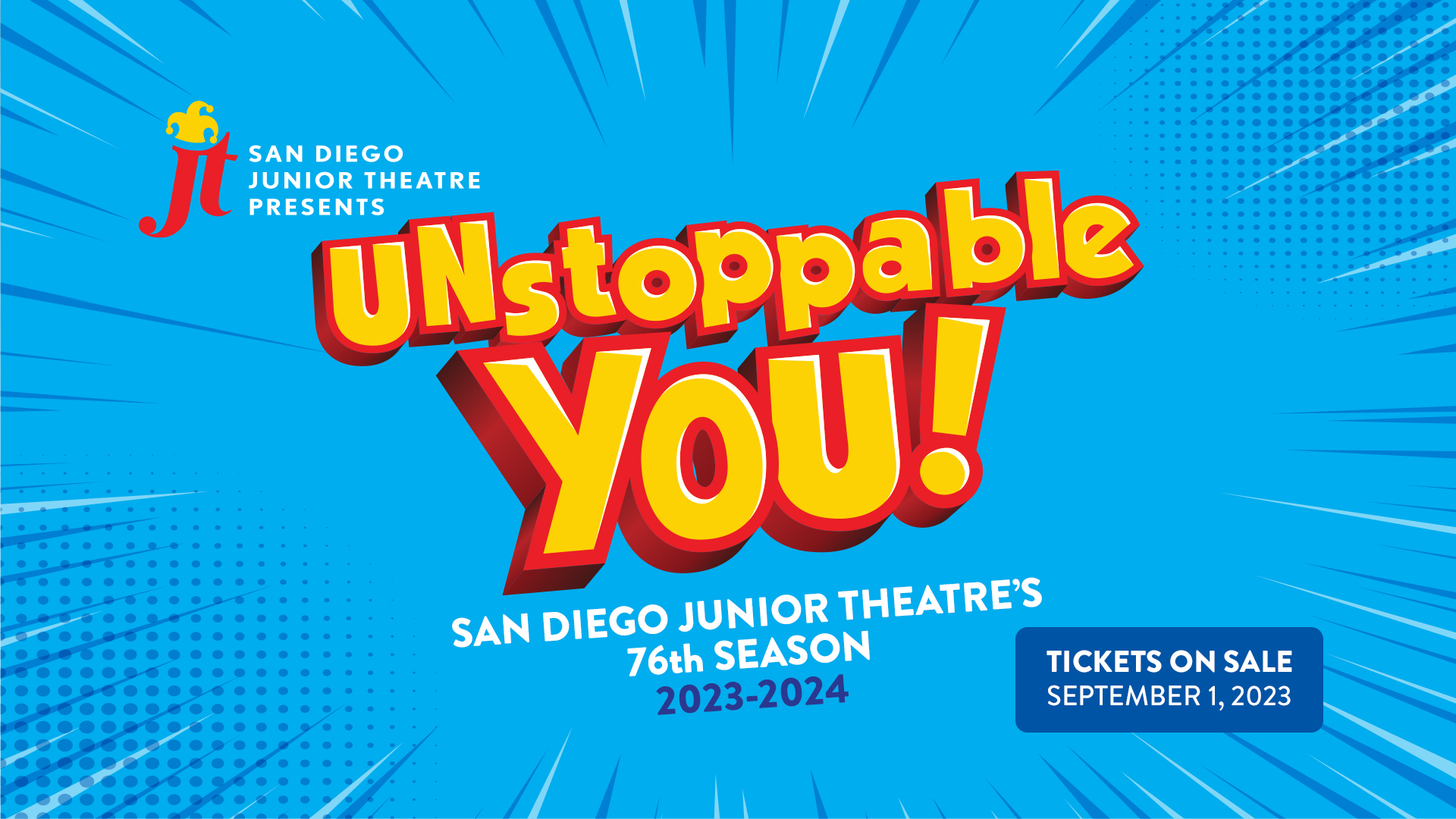 A Note from Executive Director,
James Saba…
From "Impossible" to "Unstoppable" in only a matter of a few short years!
Welcome to Junior Theatre's "Unstoppable You" Season! A collection of six carefully curated plays and musicals that will enthrall and delight every member of the family, no matter their age or interest. This season we celebrate characters who will stop at nothing to follow a dream, stand up to bullies, achieve a final goal, create a better life for their family…or just make it through recess!
Last season we bade a fond farewell to Desha Crownover, an unstoppable force at Junior Theatre for more than 25 years and with Season 76 we welcome newly appointed Artistic Director, Joey Price! No stranger to Junior Theatre, Joey is a proud alumnus returning back to San Diego from the East Coast to infuse new energy and insight into our exciting new season.
No matter if you choose to attend one, or all six of our productions, Junior Theatre is your family's ticket to memories that will last a lifetime. Thank you, so much, for joining us for the journey!
James Saba
Executive Director
Tickets on sale September 1!
Become a Seasoned Donor and get unlimited discounted tickets!  With this program, any household that makes a designated donation of $250 or more between August 1, 2023 and July 31, 2024 will have access to $13 tickets (regular price $18-20) throughout our 76th season. There are no blackout dates or limit to the number of tickets purchased. However, tickets must be purchased by the donor household, in their name. These specially priced tickets will be available through the box office only, and must be purchased 24 hours in advance of any performance. Subject to availability. Interested patrons can call Patron Services Director, Anthony Zelig at 619-239-8355 to process their donation and purchase tickets.
All productions are subject to change based on availability.
Our 2023/2024 Season
---
Past Shows
San Diego Junior Theatre productions are made possible in part by show ticket sales, production fees, and public contributions. Major funding is provided by the County of San Diego, the City of San Diego Commission for Arts and Culture, the City of San Diego Park and Recreation Department, and the San Diego Junior Theatre Auxiliary.