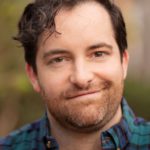 Blake McCarty
Blake McCarty is a writer, director and designer whose original work includes large-scale immersive projects, new musicals, devised theatre and documentary plays. He is the founder and Executive Artistic Director of Blindspot Collective, the San Diego Union-Tribune's 2020 Theater of the Year, where he has directed award-winning productions that include Hall Pass, Untold, The Magic in this Soul, Danny's Story and when the bubble bursts. His work has been developed or commissioned by La Jolla Playhouse, California Center for the Arts, Cygnet Theatre, New Village Arts, New York Theatre Barn and New York University. In addition to his work as a director, Blake is a two-time recipient of Outstanding Projection Design from the San Diego Theatre Critics Circle. As an educator, Blake has designed educational programming for San Diego Junior Theatre, The New Victory Theater, La Jolla Playhouse, The Old Globe, New Museum, Guggenheim Museum, Tribeca Film Festival and countless schools. Recent: writing the book and lyrics for Lit, an original musical that toured to San Diego elementary schools; producing Black Séance for the 2022 WOW Festival in partnership with La Jolla Playhouse, and designing projections for Cygnet's Water by the Spoonful and Moonlight's Cinderella. Upcoming: workshopping the new musical Mudtown with composer Ian Brandon; producing a new immersive experience in collaboration with David Reynoso and Optika Moderna; and returning to SDJT this fall to develop and direct Edgar Allan Poe's Gruesome Gallery of Grotesquerie. Blake is a graduate of the Tisch School of the Arts and the Steinhardt School of Culture, Education, and Human Development, both at New York University.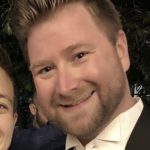 David Decker
David Decker is a lifelong musician who started singing at church when he was a young child, played the Cello in his school strings and orchestra programs all through high school, then sang in church and school choirs. He went on to receive his Bachelor of Music Education with a Choral Emphasis from Northern Arizona University in Flagstaff, AZ. He has sung with various community choruses in his adult life from The Valley Chamber Chorale in Phoenix, AZ to most recently with the San Diego Gay Men's Chorus. In his time with SDGMC, he has served as a Section Leader for both the Tenor 1 and Tenor 2 sections and also taught remedial music theory courses for their general membership. Also, he has had the honor of guest conducting the group at times during the annual holiday show, Jingle, and at various outreach events. Mr. David is VERY excited to be joining Junior Theatre as a Teaching Artist and looks forward to a bright musical future with all students!
CLASSES
Winter Session: Pirates & Princesses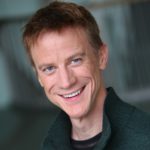 David Goodwin
David Goodwin has spent nearly twenty years as an educator in the performing arts, working for organizations such as Junior Players of North Texas, Big Thought and Shakespeare Dallas. From 2012 to 2014, David was a Teaching Artist Fellow with Big Thought where he developed arts-integrated programming and trained both teaching artists and classroom teachers in strategies for using arts engagement to catalyze learning. From 2015 to 2018 he was the Director of Actor Training for Shakespeare Dallas. As a professional actor, David spent ten years as a company member with Shakespeare Dallas and is a longtime member of Kitchen Dog Theater. He is a member of Actor's Equity Association and is currently the director of Performing Arts at E3 Civic High School in San Diego. David is delighted to be working with San Diego Junior Theatre.
CLASSES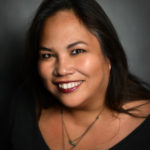 Desha Crownover
Desha Crownover is an award-winning stage director and musical director with over 75 shows to her name, ranging from intimate black-box style plays to fully-staged musicals. She has had the opportunity to direct, teach, and perform across the country for the past twenty-five years where her work has been commended by such theatre notables as Edward Albee, Ming Cho Lee, Patricia Zipprodt, and Timothy Near. She holds a Master's degree in Theatre from SDSU and a B.A. in Theatre with an emphasis in Performing from UCSD and has served on the teaching faculty of SDSU, Cuyamaca College, and Santa Fe Christian Schools teaching music, acting, theatre history, public speaking, and speech and debate. Her work as a playwright has been produced at UCSD, SDSU, and Santa Fe Christian Schools, as well. Desha currently serves as the Artistic Director of San Diego Junior Theatre where she has taught and directed for the past twenty years.
Elissa Russell
Elissa Russell is thrilled to join San Diego Junior Theatre as Education Director after spending three years teaching, directing, and expanding outreach programming with Theatre Aspen Education in Colorado. Elissa has also worked as a teaching artist and administrator at Midland Community Theatre (where she was once a student!), Austin's ZACH Theatre, and Virginia Repertory Theatre. She holds a degree from the University of Texas at Austin with a specialization in Shakespeare, and formerly reviewed theatre for the Austin Chronicle. Theatre has always been an essential part of Elissa's life, and she is grateful to share her passion with the students of San Diego! This sprint, Elissa will be co-directing JT's production of Roald Dahl's Matilda The Musical.
Eliza Vedar
Eliza Vedar is a composer, sound designer, music director and pianist. Her original music/arrangements have been featured in productions with TuYo Theatre, Moxie Theatre and the Amigos del Rep. She has also written music for three original musicals during her undergrad (Araceli of the West, Despierta!, Way of the Witch). Eliza recently graduated from SDSU with a Bachelor's of Music, Music Performance: Piano and was Artist in Residence at CSU San Marcos Theatre Arts this past academic year.
Gina Barba
Gina Barba is a proud San Diego Junior Theatre alum who has been with the company since she could walk. She holds a Bachelor's Degree from UC Santa Cruz in Community Studies and Theater and is elated to share her love of the stage with her students. Gina has taught in public schools around the country from New York City to North Carolina to California and is elated to return to Junior Theatre. Gina has spent the last 8 years working with SDJT as a Teacher's Aide, Administrative Assistant and now as a Teaching Artist. She is thrilled to return to the Casa del Prado and SDJT.
CLASSES
Winter Session: Homeschool Sr.: Create-a-Play
Winter Session: Magical Mythical Creatures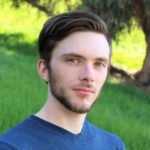 Hunter Brown
Hunter Brown is a teaching artist, performer and director based in San Diego. They have been studying acting/stage combat for 14 years, and teaching for the last four. They have taught at San Diego Junior Theatre, the Red Mountain Theatre Company and the Birmingham Children's Theatre. Directing credits include The Secret Garden (Wildsong Productions), Weirdo (or Make Nice) for New Village Arts's Final Draft New Play Festival, You're A Good Man, Charlie Brown (Trinity Theatre Company), Big Fish (Coronado Playhouse) and JT's production of The Stinky Cheese Man and Other Fairly Stupid Tales. Hunter will be directing JT's upcoming production of How I Became A Pirate.
CLASSES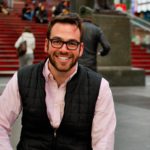 Jason Blitman
Jason Blitman is a director, producer, casting director and acting coach, who after 10 years in New York City is now based in San Diego. As the Associate Artistic Director for TheaterWorksUSA, Jason hired 400+ actors to work in dozens of Equity shows touring around the country and Off-Broadway, as well as the casting for The Lightning Thief: The Percy Jackson Musical in its original run. Jason worked as a freelance director where he assisted on the New York Philharmonic productions of the Emmy-winning Sweeney Todd starring Emma Thompson and Show Boat starring Vanessa Williams and Norm Lewis; assisted Roger Rees on the new musical Dog and Pony at The Old Globe; assisted Michael Grief on readings of the new musicals Dear Evan Hanson and A Walk on the Moon; directed Into the Woods on Fire Island, Skyline, a new musical at the New York International Fringe Festival, and has developed multiple new musicals with up-and-coming writing teams. During his time in the artistic department of The Public Theater, Jason worked on over 40 productions including Intelligent Homosexual's Guide…, The Apple Family Plays, and Fun Home. Jason directed Junior Theatre's production of The Lightning Thief and is currently directing The SpongeBob Musical, the first show of JT's 75th Anniversary Season. Jason is a graduate of The Theatre School at DePaul University.
CLASSES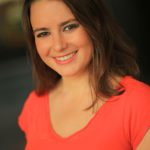 Julia Giolzetti
Julia Giolzetti is an actor, teaching artist, mom, San Diego native and proud alumna of San Diego Junior Theatre. She holds a BFA in Theatre from NYU's Tisch School of the Arts. For 2 years and almost 400 shows she performed Off-Broadway with the New York Times Critic's Pick Drunk Shakespeare. Other New York theatre credits include over 15 Shakespeare plays, originating roles in 3 world premieres, and national ad campaigns. She taught theatre workshops in NYC at Gramercy Arts High School, City Lights Youth Theatre, the Manhattan JCC and as a one-on-one monologue coach. In addition, she led classes as supplements to performances with the all-female ensemble the Tempest Ladies in Istanbul, Turkey. Here in San Diego, she has taught at North Coast Rep, in many county classrooms with Playwrights Project, and toured multiple Shakespeare productions in local schools with Intrepid Theatre Company. Last year during lockdown, Julia created Sofa Shakespeare, a global project where anyone can perform 1 minute of a Shakespeare play from home. Her goal is to help students gain confidence, learn the art of performance, and have fun on stage.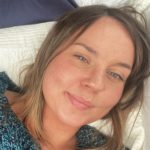 Kailee Ash-Ray
Kailee Ash-Ray is fresh to San Diego and excited to serve as a vocal teaching artist at San Diego Junior Theatre. She graduated from Millikin University with a Bachelor's Degree in Vocal Music Education and throughout her undergrad taught K-12 students in the Illinois area. Along with working in public schools, Kailee has served as the Music Director at the black box theatre on Millikin's campus and taught youth theater in her hometown. Her passion for music and education continues to grow and she is excited to bring something new to San Diego Junior Theatre!
CLASSES
Winter Session: 75 Years of Song
Kandace Crystal
Kandace Crystal is a multi-hyphenate theatre maker and currently serves as the Artistic Director of American History Theater. Kandace spent 5 years working for Barbizon USA and is the creator of Theatre Alliance's Roundtable series exploring issues that plague our industry. Additionally, Kandace developed a Podcast/Oral Documentary with Cloudcast Media entitled 8:46-The Catalyst for Change, in response to the disproportionate murder of black and brown people at the hands of police. You can find her performing around San Diego, most notably in the "Get Ross" commercials. Kandace graduated with a BFA in Acting from Florida State University and is a former mime.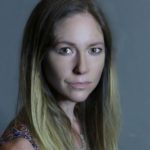 Kira Blaskovich
Kira Blaskovich is an actor, teaching artist, director and musical coach, working in San Diego for the last four years. Previous to California, she spent almost twenty years in New York City working as an actor and teacher. When she wasn't working and playing in the NY Off-Broadway scene, she was able to help create and develop several theatre and music programs in schools from Brooklyn to New Jersey. Kira has worked with major theatre companies and companies no one has heard of – she's acted with world-famous artists and with amazing hidden, unknown gems. She holds a BFA from The University of California at Berkeley and a Masters in Acting from The American Conservatory Theatre. Kira believes that theatre and music are about honesty of expression and vulnerability of self – two qualities that take confidence and commitment. Working with kids to help them find their confidence and voice is what it's all about – well, and the fun!
CLASSES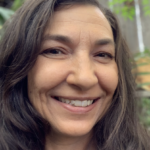 Leasa Thernes
Leasa Thernes is a teaching artist, award-winning filmmaker and choreographer. She has written, directed and/or produced five short films. Her film, Basket of Sane, won awards for Best Surrealist and Best Experimental at the New York International Independent Film Festivals in New York City and Los Angeles, and was a participant in the Cannes Film Festival's Short Film Corner. She has directed and choreographed numerous ballets and theatrical productions. Her choreography won the Gold Medal for Group Dance and the Silver Medal for Solo Dance at the Maccabi Games (Jewish Olympics) in Boston. Leasa can be found teaching, choreographing and directing at Coronado Academy of Dance, San Diego Junior Theatre, the Lawrence Family Jewish Community Center and at numerous after school theatre enrichment programs around San Diego county.
CLASSES
Winter Session: Musicals Gone Wild
Winter Session: Around the World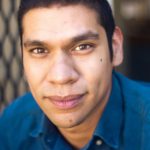 Marc Caro-Willcox
Marc Caro-Willcox is a San Diego Junior Theatre alum, currently teaching at SDJT and Helix High School. SDJT choreography credits: Newsies Jr., Tuck Everlasting, Seussical. Other choreography credits include: She Loves Me (Scripps Ranch Theatre), Mamma Mia! (Coronado Playhouse) In The Heights (Patio Playhouse), Little Shop of Horrors (San Diego City College), Smokey Joe's Cafe (SDCC), Entrances and Exits (SDCC). Performance credits include: Shockheaded Peter and Supers (Cygnet), Hall Pass and Danny's Story (Blindspot Collective), Avenue Q (OB Playhouse), A Chorus Line (Coronado Playhouse).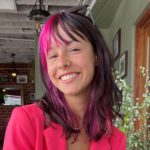 Marie Bast
Marie Bast is ecstatic to begin her first summer as a Teaching Artist with Junior Theatre. Passionate about sharing arts of all kinds, Marie aims to help children grow their confidence and practice their self-expression. She has recently graduated with a degree in Liberal Studies: Elementary Education and Theatre from San Diego State University, where she will be returning in the fall to earn her Multiple Subjects Teaching Credential. In her free time, she enjoys camping, learning new vegan recipes, vibing at the OB Farmer's Market and teaching her black cat, Jasper new tricks. She is looking forward to a summer of creativity, learning and play!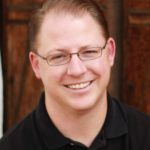 Patrick Marion
Patrick Marion is thrilled to be getting back in person for classes and camps! Patrick has been teaching and performing with Junior Theatre since 2006. In addition to running his own private music studio, he has also taught and directed classes and shows for Young Audiences of San Diego, Francis Parker Upper School, and is the current accompanist for the Musical Theatre program at Grossmont College. Patrick frequently performs and directs music for productions at Diversionary, Cygnet and Lamb's Players Theatres.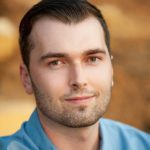 Phillip Magin
Phillip Magin is an actor, writer and director based in San Diego. He holds a B.A. in Theatre from San Diego State University. Local credits as an actor include San Diego Repertory Theatre, MOXIE Theatre, TuYo Theatre, La Jolla Playhouse WOW Festival, Coronado Playhouse and San Diego Shakespeare Society. Phillip has written, directed and produced three shows for the San Diego International Fringe Festival. He was an Education & Outreach Intern at La Jolla Playhouse, which ultimately sparked his passion for teaching theatre. Phillip seeks to encourage the next generation of artists to pursue their passions!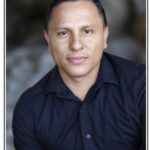 Ricardo Valenzuela
Ricardo Valenzuela is a graduate of the American Musical and Dramatic Academy, NYC. His experience with children comes from working at San Diego Civic Dance Arts for over a decade. Past Credits at SDJT as director and/or choreographer; Junie B. Jones, Mr. Poppers Penguins, Sleepy Hollow, The Naked Mole Rat Gets Dressed, Pippi Long Stocking and the summer intensives Aladdin Jr. and Freckleface Strawberry. He has also choreographed Mt. Carmel High School's choir's annual concert, "LEGENDS" since 2017, and their theatre's productions of Cabaret, West Side Story, The Wizard of Oz and Little Shop of Horrors. Acting credits include two seasons as the character "Antonio" in the Latin American television show Dos y Dos, and two episodes of Los Jumpitz en Espanol. Ricardo has been lucky to perform with the following theatre companies: the Starlight, Moonlight Amphitheatre, San Diego Musical Theatre, Hispanic Arts Theatre, San Diego Asian Repertory Theatre, Performance Riverside and Coronado Playhouse. Ricardo holds a BA in Liberal Arts and Sciences LGBTQ+ studies from San Diego State University.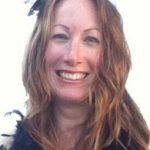 Sarah Siegel
Sarah Siegel holds a degree in theatre from San Diego State University. She began her theatre career in the San Francisco area, performing and directing for several years before moving to New York City, where she started two theatre companies and continued her work in both theatre and film. While in New York City, Sarah continued her training, studying under Milan Stitt and Lanford Wilson at the Circle Repertory Company. In addition, she worked as a private audition coach and acting instructor helping her students obtain roles on stage and screen. In San Diego, some of Sarah's favorite places she has worked have been The Fritz Theatre, Stu Segall Productions, and of course as a teaching artist at JT, teaching acting and directing since 2002, where she has had the joy of watching so many students grow up and shine. When she is not teaching, she works as a certified integrative hypnotherapist and uses these skills to help her students discover their confidence and joy in being themselves.
CLASSES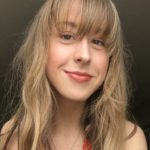 Shawn Foote
Shawn Foote comes to Junior Theatre all the way from Illinois. She graduated with a BFA in Theatre from Millikin University and spent most of her time in undergrad directing various plays and musicals. She also worked as the Director of New Works and the Artistic Director for the black box theatre on campus. Her time in undergrad was also spent leading camps and teaching children theatre in her hometown, and eventually teaching children theatre at Lifeline Theatre in Chicago before she graduated. Since graduation, Shawn spent time teaching pre-school and nannying in Chicago before joining us here. Shawn firmly believes in the magic of art and theatre-making, and she is elated to share this with the students of San Diego Junior Theatre! Currently, Shawn is serving as JT's Interim Artistic Director and will be co-directing JT's production of Roald Dahl's Matilda The Musical this spring.
CLASSES
Winter Session: Unscripted Scenes
Winter Session: Pirates and Princesses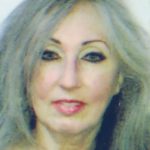 Tammy Molenaar
Tammy Molenaar has been sewing and creating her whole life. She started designing costumes for San Diego Civic Youth Ballet about 13 years ago and has since moved into the SDJT costume department as well.
CLASSES