San Diego Junior Theatre Auxiliary
PART OF A LEGACY
In 2023, Junior Theatre marked a major milestone: 75 years of bringing the magic of youth theatre to families in San Diego, captivating audiences young and old. This fantastic journey would not have been possible without the tireless support of parents and community members. Parents have been there from day one, shuttling kids to auditions and rehearsals, painting magical sets, helping run performances and filling audiences. Auxiliary members go one step further by participating in events to help fund the various needs of Junior Theatre programming that are not covered by ticket sales and tuition.
As a volunteer, you are part of a remarkable legacy of individuals who have made a significant impact in advancing performing arts and making the magic of theatre accessible to everyone. By joining the Auxiliary, you are not only supporting San Diego Junior Theatre, but you are also committing to making an even bigger impact in the community.
We aren't just a group, we are a tight-knit COMMUNITY!
EVENTS
As an Auxiliary member you will be encouraged to attend and support a variety of events throughout the season. Examples of events the Auxiliary has hosted or participated in in the past include the Junior Theatre costume sale, December Nights, Alumni breakfast, happy hours and more. This year, we plan to roll out some new and exciting events, so stay tuned for more information.
HOW TO JOIN!
To join, complete the Membership application and pay your membership dues. Auxiliary Membership dues are $45 per household per season. Members receive 4 vouchers for two free tickets and two buy one get one free tickets for any show (that's a $72-80 Value)!
Step 1) Complete Membership Application and Questionnaire
Step 2) Pay membership dues at the link below. When prompted "Where do you want your membership to go?" choose "Auxiliary Membership" from the drop-down menu.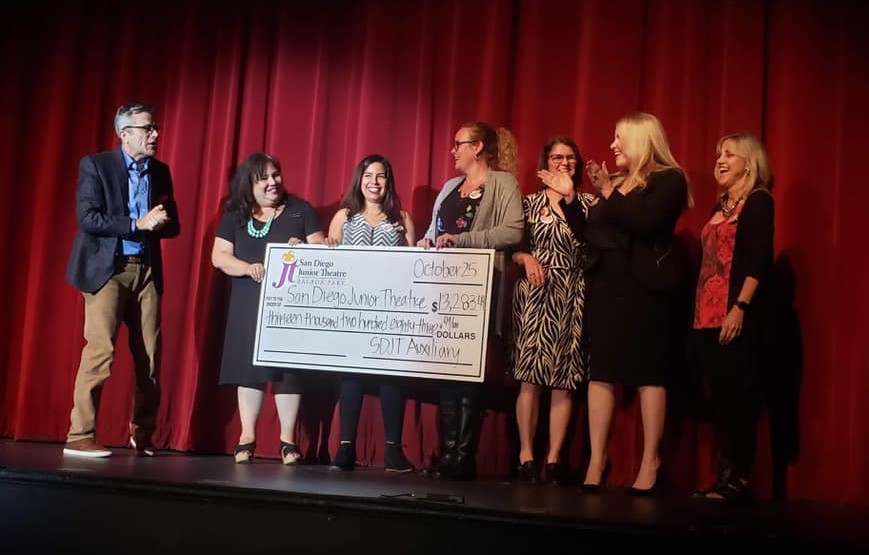 Email [email protected] for more information or if you have any questions. If you have a financial hardship and want to join Auxiliary but cannot pay the membership dues, please reach out so we can work with you.