October 22, 2021–November 7, 2021
---
A Year with Frog and Toad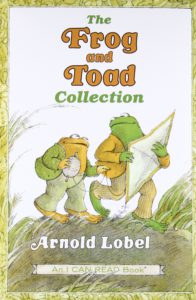 Based on Arnold Lobel's beloved children's books, A Year with Frog and Toad is a musical tale of two unlikely friends: the cheerful Frog, and curmudgeonly Toad. Frog and Toad take a musical journey through four colorful seasons along with their friends Snail, Turtle, and the Birds, as they enact many adventures, from rushing down a hill in a runaway sled in the winter to taking a picnic and a quiet moment in the summer. Frog and Toad discover that the differences that make them unique are also what makes their friendship so special.
Recommended for All Ages!
Ticket Sales begin Tuesday, September 7, 2021, and may be limited to socially distanced general admission, depending upon local health requirements. All productions are subject to change based on availability.
Originally presented on Broadway by Bob Boyett, Adrianne Lobel, Michael Gardner, Lawrence Horowitz, and Roy Furman. World Premiere at The Children's Theatre Company, Minneapolis, Minnesota. A Year with Frog and Toad is presented through special arrangement with Music Theatre International (MTI). All authorized performance materials are also supplied by MTI, 421 West 54th Street, New York, NY 10019. Phone: 212-541-4684. Fax: 212-397-4684. Web: www.MTIShows.com. Production sponsored in part by the California Arts Council, the County of San Diego, the City of San Diego Commission for Arts and Culture, and the City of San Diego Park and Recreation Department.