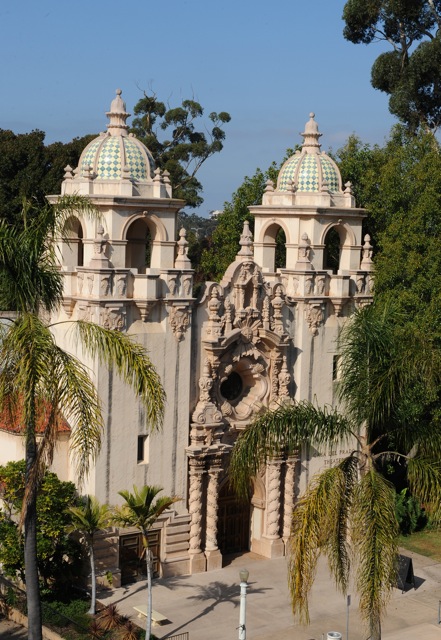 The historic Casa del Prado Theatre is located at 1600 Village Place, at the corner of Old Globe Way in Balboa Park, San Diego.
1600 Village Place, San Diego, CA 92101, USA
Box Office: 619-239-8355
Emergency: 619-239-1311
Amenities
Group rates are available by calling the Box Office at 619-239-8355. There is an additional service charge for tickets purchased online.
Strollers are not allowed inside the theatre, but may be parked in the lobby.
Directions & Parking
Patrons may be dropped off and picked up in front of the theatre. Nearby parking — with ample parking spaces for disabled persons — is available in two lots just East of the Spanish Village Art Center, located at Village Place and Park Boulevard. Limited street parking is located along Village Place.
To allow for parking in Balboa Park on Saturdays and Sundays, we recommend you arrive one hour prior to curtain.
Accessibility
Special Accommodations
Wheelchair seating may be purchased up to 24 hours prior to each performance. After such time, remaining seats in this area are offered to the general public. Wheelchair seating is available online or by calling the Box Office at 619-239-8355.
ASL Interpretation
Each of our Casa del Prado Theatre shows has one American Sign Language (ASL) interpreted performance. Special ASL-accessible seating is in the red section on the seating chart. These seats are available online or by calling the box office.
For more information on accommodations for people with disabilities, please call our Box Office at 619-239-8355.