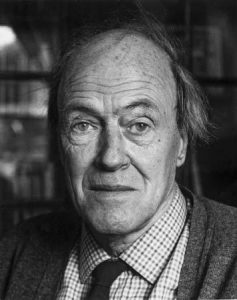 A Junior Theatre favorite, Roald Dahl (1916-1990) is the author of Charlie and the Chocolate Factory, Matilda, The BFG and many more of the world's best-loved children's stories. He remains one of the world's greatest storytellers and is celebrated annually by the world's biggest author-based event, Roald Dahl Day – which is recognized across the globe on 13th September.
His first children's story, James and the Giant Peach, published in 1961 and was a huge hit. Every subsequent book became a best-seller.
Today, his stories are available in 59 languages and, by a conservative estimate, he has sold more than 250 million books. Many of these stories have also been adapted for stage and screen, including the 1971 film classic Willy Wonka and the Chocolate Factory, Wes Anderson's acclaimed Fantastic Mr. Fox, and the Royal Shakespeare Company's multi-award winning production of Matilda, the Musical.
James relationship with the Peach will unfold a tale of a new life for James and set adventure in motion