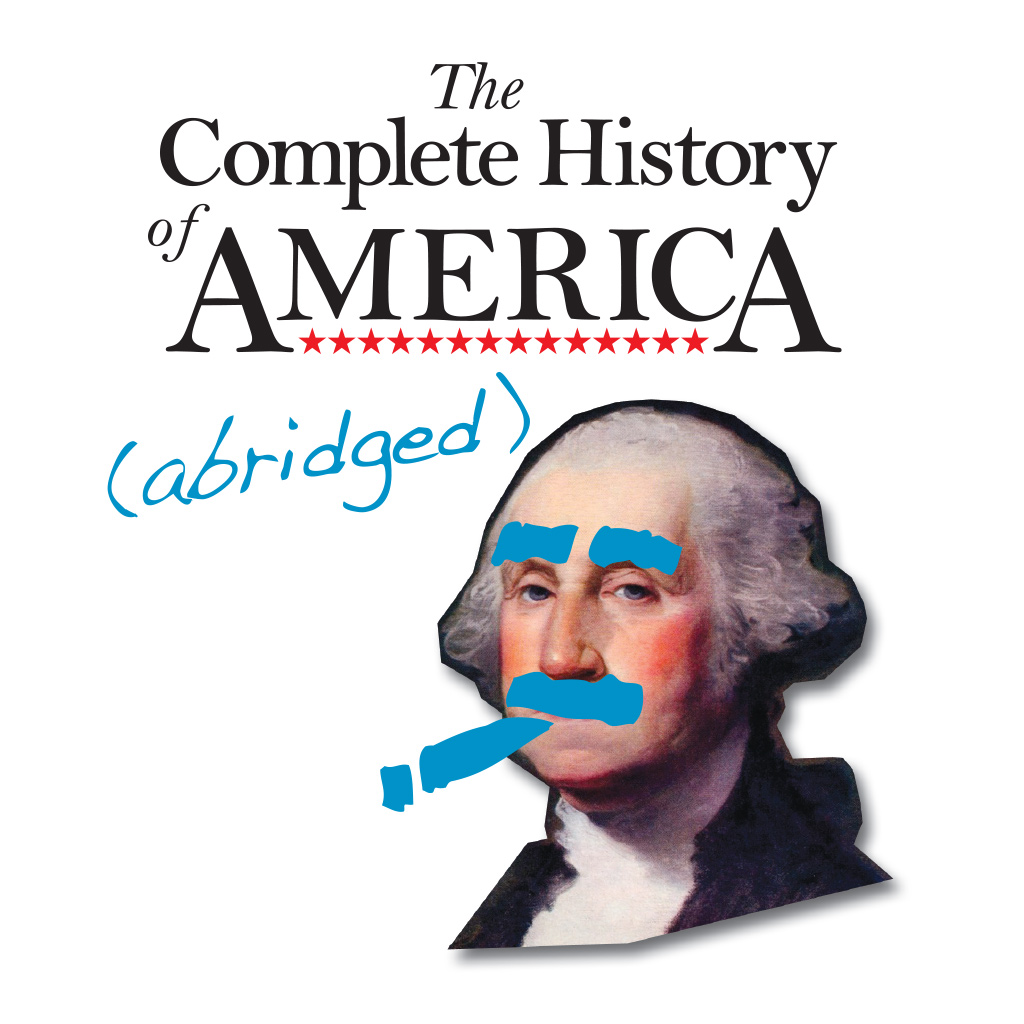 January 6–20, 2012
Written by Reed Martin, Austin Tichenor and Adam Long
Part of Rippledink's Repertory
---
The Complete History of America (abridged)
"What the 'Daily Show' might be like if it were hosted by the Marx Brothers."

— Boston Herald
» Download Poster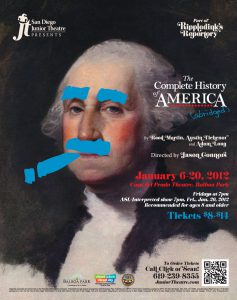 From Washington to Watergate, from the Bering Straits to Baghdad, from the New World to New World Order, the creators of The Complete Works of William Shakespeare, Abridged will take you on a roller coaster ride through the glorious quagmire that is American History. It's 600 years of history condensed to 6,000 seconds of madcap goofiness.
A JT Premiere. Recommended for ALL ages!

Part of Rippledink's Repertory
Shown in repertory with Harold and the Purple Crayon and Schoolhouse Rock Live!
Three plays, shown in repertory over three weekends at Casa del Prado Theatre in Balboa Park, Rippledink's Repertory features the same students, rotating from cast to cast for both shows!

Written by Reed Martin, Austin Tichenor and Adam Long. Originally produced and performed by the Reduced Shakespeare Company. Presented through special arrangement with Broadway Play Publishing Inc. (BPPI). Performance materials supplied by BPPI, 224 East 62 Street, New York, NY 10065, www.BroadwayPlayPubl.com.