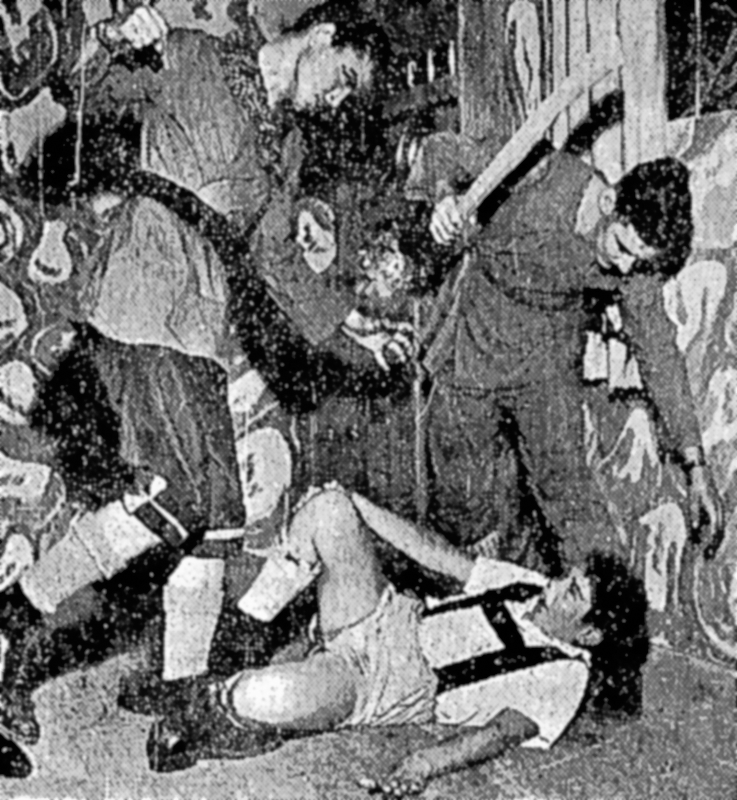 August 14–15, 1947
Directed by Lois De Lannoy and Beth Masterson
Adapted for the Stage by Robert I. Landis
From the Book by John Ruskin
Choreographed by Lee Cole
---
The King of the Golden River
In 1947, the Children's Theater program organized by the City of San Diego Recreation Department was in its third year. For the season's major production, local Footlights Theatre artist Robert I. Landis adapted John Ruskin's 1841 fairy tale into a three-act play with drama, music and dance. The production was directed by Lois De Lannoy and Beth Masterson, with performances held in the Roosevelt Junior High School Auditorium.
The King of the Golden River is a fable that tells a tale of the triumph of love, kindness, and goodness over evil. Three brothers — the evil Hans and Schwartz, and the good brother Gluck — search for riches and a river of gold.
Cast
Hans - James De Caro
Schwartz - Donald Feiler
Gluck - Bill Sprague
The Golden King - Paul Rosenthal
Southwest Wind Esq. - Robert Shumake
Thunderbolts - Douglas Kahn, Roann Tepper
Lightning Sisters - Jeannine Crofoot, Barbara Richard
Beggar Woman - Mary Ellen Norsworthy
Intermission Ballads - Sam Hinton
With - Raymond Yanes, Lloyd Wright, Shirley Krasner, Barbara Jones, Toni Trusel, Joyce Peterson, Mary Wallace, Ted Gantz, Beverly Mash, Bill Stack, Sammy Mares, Marilyn Wilt, Diane Michuda, Mary Ball, Lou Ann Marsh, Sharon Morris, Beverly Barker, Myrna Kleman, Charles Jeffers, Leonard Weiss, Alice Ann Funnel, Doretha Taylor, Alice Wright, Ina Sue Dobbs, Patricia Allen, Josephine Marino
Dancers, Villagers - Kathleen Beck, Consuelo Gamboa, Mary Pearce, Annette Adamson, patsy Harding, Johanna Steinmetz, Nadene Feiler, Peggy Giless, Dixie Bertolino, Marilyn Best, Anita Jackson, Mairlyn Machuda, Ruth Vivian Ruth, Marjorie Auringer, Jean Ballin, Nancy Overton, Peggy Overton, Douglas Kahn
Sponsored in part by the Footlights Theater Group and the City of San Diego Recreation Department.