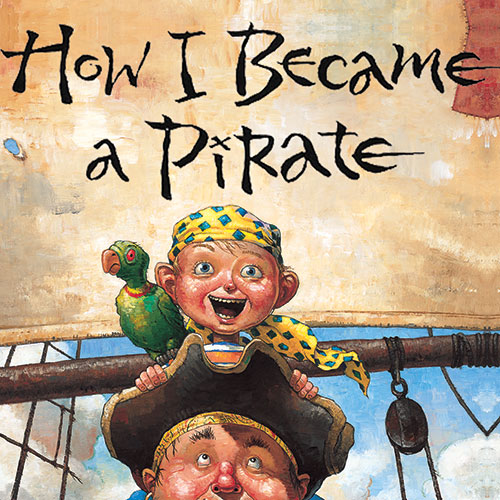 September 9–25, 2011
---
How I Became a Pirate
"A charming romp that never flags in its silliness for youngsters and sly asides for grown-ups"

— Oklahoma University News
When young Jeremy Jacobs and his exceptional digging skills are recruited by Captain Braid Beard for treasure burying purposes, Jeremy thinks the pirate life is for him. That is, until he realizes that the simple things in life, like a kiss and a warm tucking in at night, are those that are most important. This new musical is based on How I Became a Pirate, the best-selling children's book by Melinda Long.
A JT Premiere. Recommended for ALL ages!
Book, Music and Lyrics by Janet Yates Vogt and Mark Friedman. Based on the book How I Became a Pirate, written by Melinda Long and illustrations by David Shannon. Presented through special arrangement with Houghton Mifflin Harcourt and The Sandra Dijkstra Literary Agency. How I Became a Pirate received its world premiere at First Stage Children's Theatre, Milwaukee, WI.