Helping Your Child Through the Audition Process
Auditioning, or "trying out," for a play or musical is a big step in a child's theatre education. Auditions help a director to select the actors that will become her/his "cast." As a parent, you can help guide your child through this sometimes trying — but certainly rewarding — experience. The most important thing you can do is listen to your child. Make sure that they are ready for the experience of being part of a play, and try not to encourage them beyond their level of comfort. When the time is right, their eagerness will let you know!
Preparing for the Audition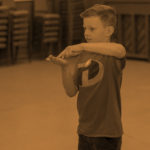 1. Find out what is required for the audition.
All students auditioning will need a completed Audition Form and a Head Shot photo.
Generally for a musical, a student is asked to prepare a one-minute song, and bring along the accompanying sheet music. San Diego Junior theatre music classes are a great source for appropriate songs with sheet music. You can also check the public library or music stores. Make sure that your choice is in the correct key, and that it is a song that your child enjoys singing.
For straight plays, usually a one-minute monologue (memorized) is required. Again, look to your San Diego Junior Theatre classes for great monologue choices.
2. Attend the Pre-Audition Meeting whenever possible.
San Diego Junior Theatre always holds a Pre-Audition Meeting prior to the week of auditions. This meeting is important because the director will give information on the style of the play, good choices for audition material, and the types of performance that he/she is looking for. The Pre-Audition Meeting gives different information for each play, so don't assume that "if you've been to one, you've been to 'em all!"
3. Attend a Junior Theatre audition workshop.
San Diego Junior theatre holds private workshops for audition pieces (music and monologues) for a small fee prior to each audition. You can sign up for these workshops at the pre-audition meeting, or afterward at the main office. This is a great way to get a last-minute confidence boost — and to get some objective advice from a Junior Theatre teaching artist.
4. Practice at home.
The better your child knows their piece, the more confident they will be during the audition. Provide as many positive strokes as you can, and give your child opportunities to share their audition piece with family and friends!
5. Stay relaxed at the audition.
The actual audition day can be quite overwhelming if there are a lot of children present, The best thing you can do is to stay relaxed and help your child stay relaxed. Concentrate on the fun of performing, not the idea of "getting in the play."
6. Afterward, stay positive.
If your child comes out of the audition disappointed, do your best to stay positive. They may feel that they did not do their best, but it is very difficult to perform in an audition situation, and usually, they are harder on themselves than anyone.
Callbacks
After the audition, you will have to wait to hear if your child is "called back." A Callback means that the director would like to see the child again, perhaps to have them sing something from the show, dance, or to see them next to another actor. A callback is not a guarantee of either being in the show, or of not. Following the callback, there is usually a couple of days before the Cast List is announced.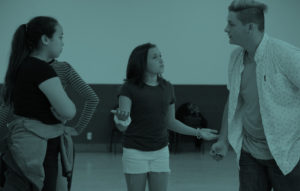 Cast Lists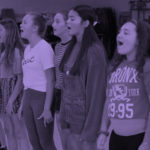 If your child is either not cast, or is cast but does not get the role they were interested in, you will probably see your child very disappointed. This is the most difficult part of the process for both the child and the parent. Please help your child to feel good about themselves by praising their courage, and the hard work they put into their audition piece. Remind them that not getting a part in a play in no way means that they are not talented, it just means that there was not a perfect part for them in this particular play.
Being part of the technical crew is a good way for a child to be involved in the production process. Also, encourage them to audition again in the future. Auditioning is a skill, and like any skill, it takes practice!
Please feel free to call the San Diego Junior Theatre office at (619) 239-1311 if you have any questions about auditioning. We produce at several mainstage shows per year, so there are lots of opportunities for our students!