Director Biography
Shirlee Johnson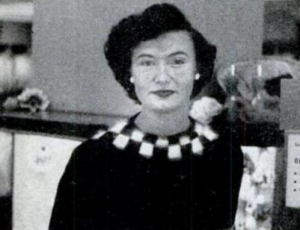 Shirlee Johnson starred as Mary Poppins in San Diego Junior Theatre's 1950 production, directed by E. Kingsley Povenmire. A drama student at San Diego State College, she next appeared in the Old Globe production of The Merry Wives of Windsor (1951).
For San Diego Junior Theatre, Johnson directed The Emperor's New Clothes in 1952.
Johnson appeared in all three productions of the 1954 Shakespeare Festival at the Old Globe Theatre, Othello, Merchant of Venice and Twelfth Night. Two years later, a Life magazine article on regional theatre wrote of her, "manager of women's neckwear department in big San Diego store, Shirlee Johnson quit her job after play in order to try her luck on Broadway."
The magical story of Mary Poppins comes to life!