Director Biography
Justin Lang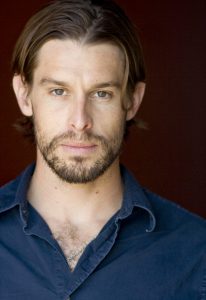 Justin Lang is slated to direct SDJT's upcoming production of A Midsummer Night's Dream.
Justin has been teaching and directing Shakespeare in San Diego high schools through an education and outreach program he co-created, with Dan Windham with New Village Arts. Directing credits include: Lord of the Flies, The Tempest, As You Like It, Henry V, Macbeth, and The Complete Works of Shakespeare (Abridged).
Favorite acting credits include; Of Mice and Men (George Milton) [nominated for a San Diego Critics Circle Award for Best Dramatic Production], Les Liaisons Dangereuses (Azolan), The Curious Case of the Watson Intelligence (Watson), It's A wonderful Life (Sam Hinds "Live Foley"), As You Like It (Orlando), Romeo & Juliet (Romeo).
San Diego Junior Theatre's 2017 production of 'A Midsummer Night's Dream'