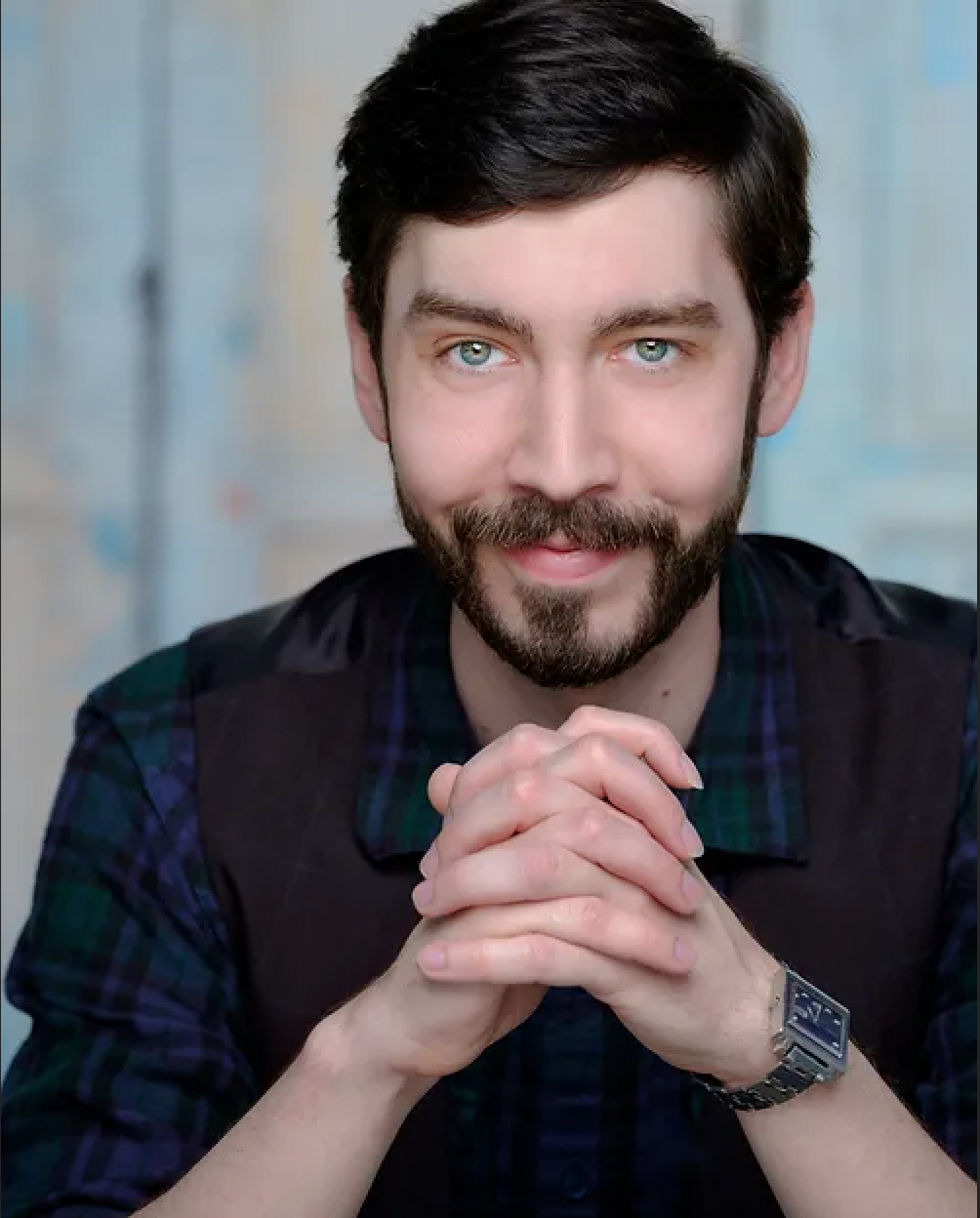 San Diego Junior Theatre's world premiere production, Edgar Allan Poe's Gruesome Gallery of Grotesquerie, is based on Poe's works but was devised from scratch by director Blake McCarty in collaboration with the cast. An original play wouldn't be quite as original without brand new music to accompany Poe's dark and moody tales. Cue Morgan Hollingsworth, a Junior Theatre student from 2006 to 2011 who has been working as a performer, musician and composer since his JT days.
While performing was a big part of Morgan's Junior Theatre experience (favorite JT productions include Into the Woods, Les Miserables and Hairspray), to earn his crew credit, Morgan played violin in the pit of several shows such as Stone Soup, My Son Pinocchio and, arguably, The Adventures of Tom Sawyer. ("I say arguably because David Siciliano and I went from playing bluegrass instruments off stage to being in full costume with lines and bits, and we even had our photos in the lobby!"). In October, The SpongeBob Musical was Morgan's first time playing for JT as an adult. Today, voice is Morgan's primary instrument ("for any vocalist is a musician"), followed by guitar, mandolin and violin/viola. "But hand me any instrument and I can probably figure it out to some extent!"
In recent years, Morgan has worked with McCarty and his theatre company, Blindspot Collective, on a number of projects. He also shares that outgoing Junior Theatre Artistic Director, Desha Crownover has been a mentor of his, both during his time at Junior Theatre and ever since. Both of them had heard of his various musical projects. Last September, during a social "catch up," Crownover suggested he compose original music for JT's Poe production. She was aware that Hollingsworth had been working on an original musical called The House of Edgar Allan Poe, the first draft of which he had written while still a student at JT! (He recalls that one day, during a student matinee of A Year with Frog & Toad, there had been a power outage and to keep his fellow cast members occupied, he read The Tell-Tale Heart out loud, by flashlight, in the makeup room.)
Morgan had some concern about doing another project with the same subject matter. He had felt fulfilled by the life his own musical had taken on, with a reading in New York followed by a full production at Weber State University. However, he came around to see that the two shows felt like very different explorations of Poe. Morgan's musical had dealt more with Poe's life – his struggles, his romances, his depression – and how they all manifested in his work. "Perhaps I saw a lot of myself in his struggles," he shared. "JT's production is much more about his work specifically, and how it still affects all of us in the modern day, especially those in the cast. It's been incredibly special to see this cast be so impacted and inspired by these stories and poems in the same way I was at that age."
Musically, the scores are also vastly different. "The House of Edgar Allan Poe was more intimate with just piano, some strings and orchestral percussion, while Gruesome Gallery became this large symphonic soundscape. I had already done so much research in regards to Poe's life and his incredible body of work, even combining pieces of various poems to create lyrics that could progress the plot. From that process, I got to know his work intimately and therefore knew the exact tone that was needed for moments like 'Annabel Lee' and 'The Masque of Red Death.' To have the freedom of a limitless orchestra allowed me to explore these moments much further than I was able to before."
When asked how his experience working at Junior Theatre now, as an alumnus, might be different from the production experience he had as a JT student, he shared, "Just by the nature of this being a devised piece, it's already very different from the shows I experienced as a student. The craziest part about coming back to JT as an alum is seeing how my life has changed and grown since then and all the nostalgia that comes with it. I've gone from the wide-eyed and devoted musical theater actor hoping to make it big to instead becoming more intrigued and invested in writing, creating and pushing the boundaries of theater. Through that, I found so much more of myself. And now, here I am helping these students discover parts of themselves as storytellers, just like Desha and many others did for me, and it all seems to have come full circle."
"As a writer, I will always applaud any company that produces original work! Not many companies are willing to do original work because they're always riskier and present considerable challenges that you don't get with existing material. Yet, because of this, they usually become much more personal and collaborative experiences. One of the great things about being part of an original production is that actors don't have any point of reference. With any existing show, you can usually listen to the cast recording and pull up videos of the Broadway production to see and hear what was done then; but with an original production, the actor gets to explore their character on their own terms. Blake took this even further by making this a devised piece and working directly with the cast to create the script for this show. That means each student was able to bring a piece of themselves to this script and to these characters and stories through journaling, songwriting, improvisation, etc. And now they get to share that experience with their fellow cast mates and the audience. How incredible is that?!  I feel like so many people consider writing to be an isolated art form, which it very well can be, but I feel like some of the greatest work comes from creating with other writers and artists. I don't know where else this cast would receive this kind of experience.
But back to Morgan! With his new Poe music all set and the show opening this week, he has several new projects to set his sights on. Morgan again will be collaborating with Blake and Blindspot Collective by scoring a movement piece to be featured at La Jolla Playhouse's upcoming WOW Festival. Before that, he will be performing in his third production of Once up at Laguna Playhouse. And in addition to The House of Edgar Allan Poe, he is working with New Musicals Inc. in North Hollywood as they help him develop two other original musicals, one of which will be a full-length version of a Mother's Day podcast musical he wrote called Call Your Mother, which is still streaming on Spotify and Apple Podcasts.
To experience Morgan's rich and haunting music for our production of Edgar Allan Poe's Gruesome Gallery of Grotesquerie, running January 13 to 22, click here and make sure to grab your tickets today!