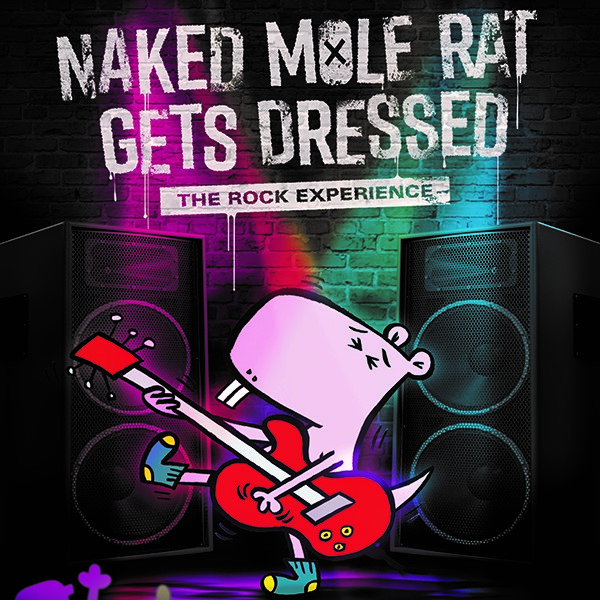 February 28, 2020–March 8, 2020
Script and Lyrics by Mo Willems
Music by Deborah Wicks La Puma
Based on the book by Mo Willems
Published by Hyperion Books for Children
---
Naked Mole Rat Gets Dressed: The Rock Experience
Wilbur is just like all the other naked mole rats – naked – until the day an ordinary hat fell into his tunnel. Wilbur dares to try it on and his life changes forever! Based on the book by Mo Willems, this cheeky musical exposes the truth about being yourself and wearing it well.
A Junior Theatre Premiere. Recommended for ALL Ages!

ASL-Interpreted performance, 2pm, Saturday, March 7, 2020.
Script and lyrics by Mo Willems. Music by Deborah Wicks la Puma. Based on the book Naked Mole Rat Gets Dressed, copyright © 2009 by Mo Willems, published by Hyperion Books for Children, an imprint of Disney Publishing. All rights reserved. Used with permission. First commissioned and produced by Seattle Children's Theatre. Naked Mole Rat Gets Dressed: The Rock Experience is presented through special arrangement with Music Theatre International (MTI), and all authorized performance materials are supplied by MTI. www.MTIShows.com. Production sponsored in part by the California Arts Council, the County of San Diego, the City of San Diego Commission for Arts and Culture, and the City of San Diego Park and Recreation Department.