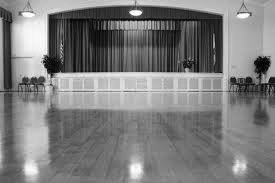 January 22, 1953
---
Fresh, Variable Winds
Fresh, Variable Winds, an American Theatre Wing community play for parents, was presented at the annual meeting of the Family Service Association at the San Diego Women's Club. Admission was free.
Immediately after the intense one-act drama, Fred Feldman, Beverly Hills psychoanalyst and psychiatric consultant for the Family Service Association, analyzed the father-son relationships portrayed. The 1949 play dealt with discipline, in terms of what children need from parents and especially fathers.
Director Frank Crawford cast a real-life family to play the leading parts in this community outreach production. The play was produced by the Junior Theater Wing of the Old Globe Theatre.
Cast
Jeff Simmons - Joe Sewall
Aunt May - Margaret Sewall
Tucky Simmons - Joey Sewall
Helen Gridley - Valerie Webber
Helen's Mother - Lindy Hagen