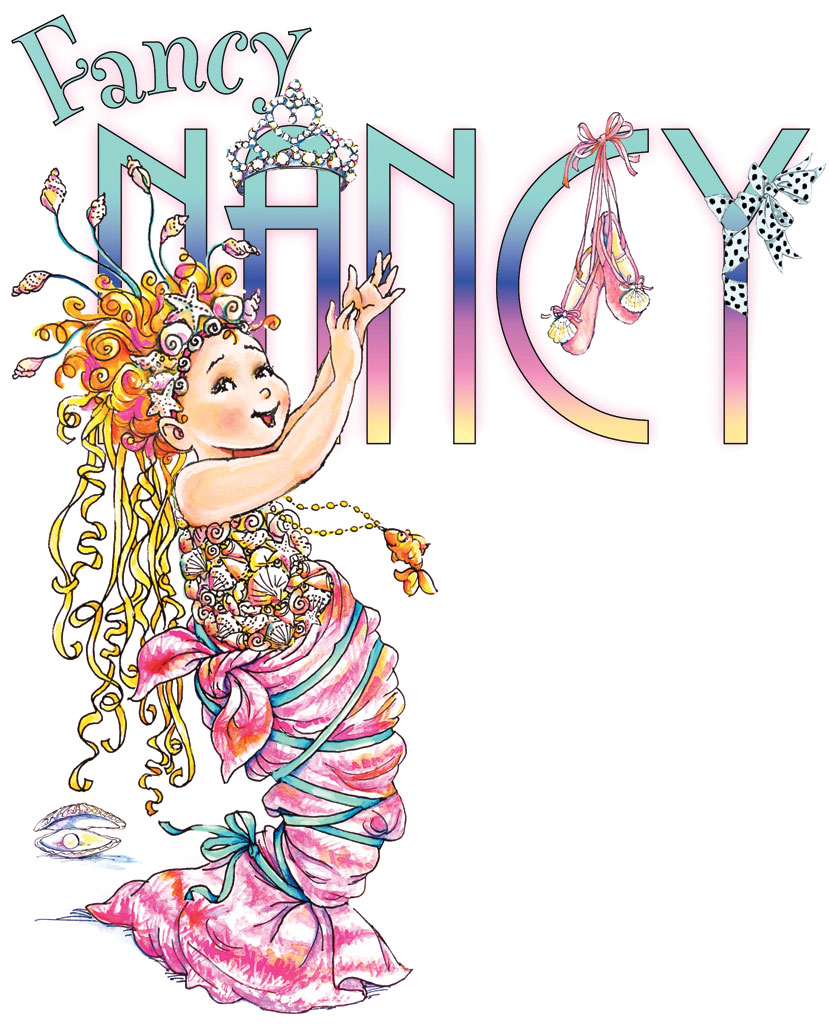 January 2–18, 2015
---
Fancy Nancy the Musical
Fancy Nancy and her friends, Bree, Rhonda, Wanda, and Lionel are going to be performing in their very first show, "Deep Sea Dances." Nancy is positive (that's fancy for 100 percent sure) that she and Bree will be picked to be mermaids. When another girl wins the coveted role of the mermaid, Nancy is stuck playing a dreary, dull tree. Can Nancy bring fancy flair to her role, even though it isn't the one she wanted? And will she and her friends be able to save the day when disaster strikes right before the show?
A JT Premiere! Recommended for all ages. Sensory-Friendly performance 11am on January 17, 2015. Call the Box Office directly for tickets to this performance.
Both shows in Rippledink's Repertory, Dinosaurs Before Dark and Fancy Nancy - The Musical, were performed back-to-back, as a dual-show opening night at 7pm Friday, January 2, 2015.
Fancy Nancy illustrator Robin Preiss Glasser appeared in person after the 7pm Friday show on January 9, 2015. She was on-hand to meet and greet her fabulously fancy fans and signed books. More Info...


Part of Rippledink's Repertory



Two plays, shown in repertory over three weekends at Casa del Prado Theatre in Balboa Park, Rippledink's Repertory features the same students, rotating from cast to cast for both shows!
Cast
Nancy - Camille Fundingsland
Bree - Olivia Dangelo
Wanda - Sofia Bourche
Rhonda - Katrina Heil
Mother - Anya Price
Lionel - Pierre Cozic
Ensemble - Emily Ince, Veronica Berg, Giovanni Cozic, CJ Rabine, Gianna Merghart, Meghan Palitz, Katy Dawson, Jordyn Youngblood, Jasmine Youngblood, Paulina Zepeda, Audrey Fundingsland, Cady Johnson, Sophia Valenti, Mia Mortimer, Chances Allen, Bella Rabine, Hayley Shaffer
Crew
Stage Manager - Maddy Ringer
Asst Stage Manager - Dani Balmat

Fancy Nancy the Musical is presented with permission of The Susan Gurman Agency, LLC, 1501 Broadway, 30th Floor, New York, NY 10036, and by HarperCollins Children's Books, Inc. Production sponsored in part by the City of San Diego Commission for Arts and Culture, the City of San Diego Park and Recreation Department, and the County of San Diego.