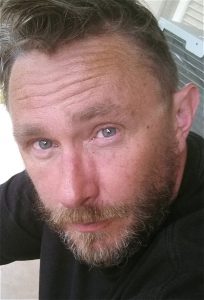 James is thrilled to be joining the creative team at San Diego Junior Theatre with The Lion, The Witch, and The Wardrobe.  As Director of Young Performers' Conservatory at La Jolla Playhouse, he has had the pleasure of working with several talented students who have enjoyed training and performance at JT, and he looks forward to becoming acquainted with the abundance of talent that flourishes here.
Mr. Pillar has over 20 years experience as a Director, Performer and Teacher.  Born in Devon, England, he holds an honors degree in Directing, Composition and Performance from Dartington College of Arts in the UK.  Much of his practice has focused on new works and empowering performers of all ages and abilities to harness their skills to create thought-provoking performance of their own.  As a Director, James has worked for the Royal Shakespeare Company (Education), BBC Radio, British Film Institute, Alakazoo Children's Theatre of London, The One Foundation (Belgium and NYC) and Traveling Lantern. Mr. Pillar is Lead Teaching Artist for La Jolla Playhouse and has also been on the teaching staff of The Old Globe, Playwrights Project, and Mainly Mozart. Mr. Pillar believes everyone can benefit from theatre arts opportunities and is especially proud of his work with students in Juvenile Hall and Juvenile Court and Community Schools.  His groundbreaking work over the past seven years with students in San Diego public high schools through LJP's InterACTion program has led to scholarships at La Jolla Playhouse and UCSD.
James has performed his own work at the Institute of Contemporary Art (London), Blue Coat Gallery (Liverpool), Green Room Theatre (Manchester), and at the Edinburgh Festival, as well as touring Europe with the Barclays New Stages Award-winning Pants Performance Association.  Most recently, with 3rd Space Theatre at the 2014 San Diego International Fringe Festival, he co-created Jackie and the Beans Talk, an interactive contemporary fable that played on an old RV parked at Horton Plaza, which won Outstanding Site Specific Performance.
James looks forward to stepping through the Wardrobe and continuing his adventures this winter with Junior Theatre.