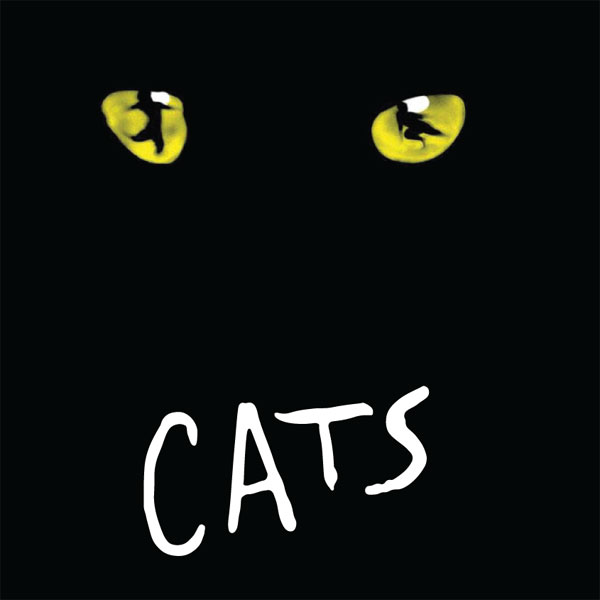 July 5–14, 2017
if( class_exists( 'Jetpack_Likes' ) ) { $custom_likes = new Jetpack_Likes; echo $custom_likes->post_likes( '' ); } ?>
Cats (Advanced Musical Theatre)
Based on T.S. Eliot's whimsical set of poems, Old Possum's Book of Practical Cats, this beloved Andrew Lloyd Webber musical tells the stories of the Jellicle tribe of cats. Cats, produced around the world and translated into more than 20 languages, bursts with song and dance, and is a delight for the whole family.
CATS camp was held at the Coronado Playhouse. Presented by the students of San Diego Junior Theatre's Advanced Musical Theatre camp.
Cast
Ally Adsit, Varsha Balaji, Briar Bond, Emilee Bond, Samantha Chamberlain, Riley Cox, Annabelle Foster, Genna Foster, Avery Jacobson, Jason Jungreis, Hunter Katz, Sophie Kelvin, Breeann Kindron, Jamie Redfern, Madeline Tulagan, Carley VanSkike, Allison Wygal
Presented by Cameron Mackintosh and the Really Useful Theatre Co. Limited. First performed at the New London Theatre. Originally presented in America by the Shubert Organization, Cameron Mackintosh, The Really Useful Company and David Geffen. Original Broadway production Directed by Trevor Nunn, Associate Directed and Choreographed by Gillian Lynne, Designed by John Napier, Orchestration by David Cullen and Andrew Lloyd Webber. Production sponsored in part by the City of San Diego Commission for Arts and Culture, the City of San Diego Park and Recreation Department, and the County of San Diego.