About our Community Outreach Programs
San Diego Junior Theatre's Education Outreach program travels to schools and community sites offering theatre enrichments. We offer programs to all grade levels (Pre-K through 12) for students ages 4-18.
Our education programs are customized for individual schools, depending on the goals of the teachers, administrators, and/or PTA/PTO organization requesting the program. These programs may be incorporated into the school day or can be after-school programs. (Minimum class requirements of 1 hour per class meeting.)
SCHOOL DAY PROGRAMS
During the school day, most programs are series of workshops that focus on introducing students to drama through creative activities as they explore imagination, movement, communication and playmaking. These are developed into activities focusing on character and scene development, theme exploration, and story structure. It also allows the classroom teacher to learn skills that may be applied after the workshop series has concluded (arts integration co-teaching model).
These workshops can be one-hour general workshops. However, the recommended structure is for a teaching artist to visit a classroom one hour per week for at least 4 weeks and for a maximum time that is usually determined by time and funding availability. The curriculum of the workshop programs can be tailored to the needs of the students and the staff (i.e. specific themes, topics, literary selections, etc.).
A school may also elect an in-school residency program where Junior Theatre teaching artists provide a program of specific length and content to every class at the school site. San Diego Junior Theatre's course curriculum has been developed to align with the State of California Content Standards for Visual and Performing Arts.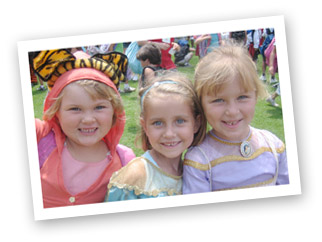 AFTER-SCHOOL PROGRAMS
After-school programs are mini-play productions where students combine theatre skills (voice, movement, communication, imagination) with the experience of rehearsing and performing a play or musical. Most play production programs meet for a designated number of hours per week and then after the decided number of weeks, present their production to school students and staff as well as an invited audience of families and friends.
PRODUCTION WORKSHOPS
Theatre-In-The-Park workshops are offered before and after students attend school day performances of the mainstage productions in Balboa Park. Most workshops are held in the Casa del Prado classroom building, adjacent to the Casa del Prado Theatre where performances are held, or can be conducted at the school site before or after students attend the performance. The workshops allow students to participate in theatre activities and games that explore the characters, themes and story structure of the play they are seeing on our mainstage. These workshops are a wonderful way for young theatre-goers to prepare for and reflect upon the experience of live theatre!
For more information contact Erin Roberts, Education Director, at erin@juniortheatre.com.