Trustee Biography
Stephen Flach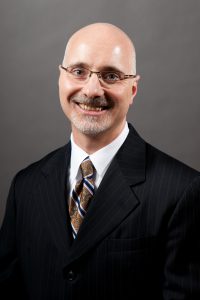 Stephen Flach has 24 years of experience in management and finance in the hospitality industry with Hilton Worldwide, having worked at such iconic properties as the Hilton Chicago and Palmer House Hilton. Currently, he is the Director of Finance at the Hilton San Diego Bayfront, having joined that team in 2013.
Prior to joining the Board of the San Diego Junior Theatre, Stephen served for 4 years on the Board of the Chicago Academy for the Arts, an arts high school serving the greater Chicago area. While on that Board he served for three years as the co-chair of the school's primary annual fundraiser and one year as the Chair of the Finance Committee.
Steve has an MBA from Lake Forest College and a BA in Communications from Southern Illinois University at Carbondale.