Young Artists in Balboa Park Productions Share Tales of Favorite Toys
"Edward Tulane" and "Coppélia" feature the magic of toys
Thursday, March 3, 2016
By Nina Garin, originally appeared on KPBS
Balboa Park is on the verge of being overrun by toys.
The San Diego Civic Youth Ballet and San Diego Junior Theatre are getting ready to stage shows in which the lead characters aren't human, but magical playthings.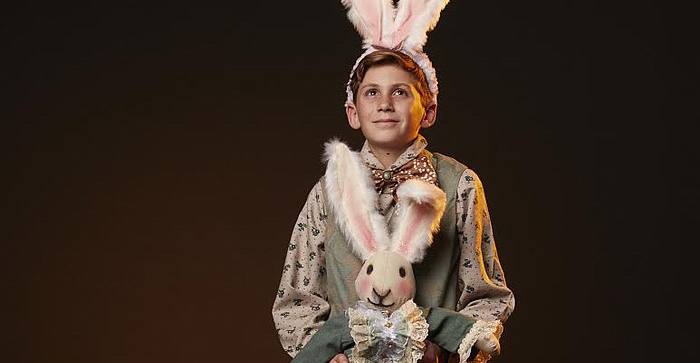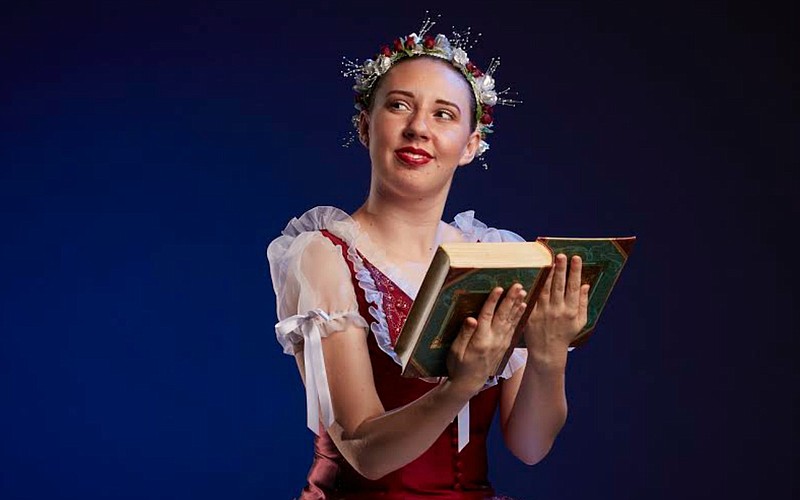 Photos, Marshall Williams
The Miraculous Journey of Edward Tulane by San Diego Junior Theatre, is about a handsome china rabbit that gets lost at sea and goes on a decades-long journey of self discovery. It opens Friday and runs through March 20 at Casa del Prado Theatre in Balboa Park.
And San Diego Civic Youth Ballet's "Coppélia" is tale about a young man who falls in love with a life-like doll he sees by the window. The classic ballet will be performed April 6 through 10, also at Casa del Prado Theatre.
Because toys play such an integral part in both shows, we asked some of the actors, plus each show's director, to share memories of their most treasured toys.
"When I was a little kid, one of my favorite toys was Thomas the Train, but my Thomas was different. With my help, he wasn't stuck on his rails — he would come to life in my mind and I would play with him on anything and everything." Cameron Britt, 14, plays Edward in "Edward Tulane"
"When I was a kid, I had a stuffed dog named Baby that was part of my family. For over 10 years, my older brother and I gave him a voice (which I can still do to this day!) and in the mid-90's, when I first started doing theater in middle school, my mom would sneak him into the theater in her purse so that, in his own special way, Baby could share in that experience." Ira Bauer-Spector, director of "Edward Tulane"
"The toy that stands out the most in my mind was my blue Power Wheels Jeep. I would drive it all around singing 'This Will Be An Everlasting Love' by Natalie Cole at the top of my lungs. Driving that Jeep gave me the feelings of everlasting love and also endless imagination. I had my Jeep for 10 years, sharing it with my younger siblings until the wheels finally gave out." London Barber, 15, plays Mayor, Wedding Guest and Dr. Coppélius' understudy in "Coppélia"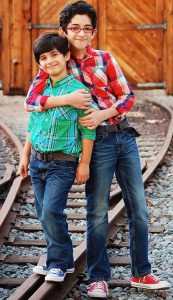 "Santa brought me a dollhouse and I would play with it all the time. With my imagination running wild, the dolls would do crazy things and copy whatever was happening in my real life." Riley Cox, 10, plays Lucy the Dog in "Edward Tulane"
"A small heap of love, with two light pink satin ears. Kiki was my cuddle buddy, she whispered to me soft words of love. Together, my bunny and I share the memory of my first ballet, along with my realization of the aspiring ballerina twirling inside of me. I believe some of our most trademark moments are not remembered because of what we saw, but who we saw them with. Kiki agrees." Sofia Manriquez, 13, plays a Village Girl and Big Spanish Doll in "Coppélia"
"A toy, by definition, is something to play with. My favorite and most treasured toy is my brother, Giovanni, who is also in this show (as Bryce). When we play together, our imaginations run wild with make-believe stories and games. I have a feeling we'll never outgrow each other and the memories we have will last us a lifetime." Pierre Cozic, 13, plays Bull in "Edward Tulane"
"When I was little, my parents bought a big wooden dollhouse with a family of dolls. I became totally obsessed with that dollhouse! I would dust all the furniture and then arrange it the way that I liked it. I used to just stare at it for hours, imagining all the things the family would do, and coming up with ridiculous stories for the dolls." Elsie Molenaar, 17, plays Swanilda in "Coppélia"
"As a child I had a brown and white stuffed dog that I brought with me wherever I went. I loved the movie 'Lady and the Tramp,' and I had dreams of one Christmas morning opening up a beautifully wrapped gift and finding a real puppy inside, just like the opening scene of the film. Funny enough, I have never had a pet dog, and would now call myself a cat person!" Danika Pramik-Holdaway, director of "Coppélia"